GASKETS DIRECT
Gaskets Direct is the dedicated website for our gasket ordering and quotation system. Specially developed to serve our customers and to make it possible to place your order or enquiry 24 hour a day, 7 days a week. Over coming months we will add to the range of materials and evolve our system capabilites to accommodate difficult to produce gaskets.
In addition, we are continually investing in the latest technologies to give a competitively priced, efficient gasket production service, with recent acquisitions including a laser guided, market leading Zund cutting machine.
If you have any questions or would like to discuss your gasket project with us, please contact our head offices and production facility on 01425 278011 or email deltasales@deltarubber.co.uk. We are here to offer the benefit of our experience to help ensure your gasket project is a success.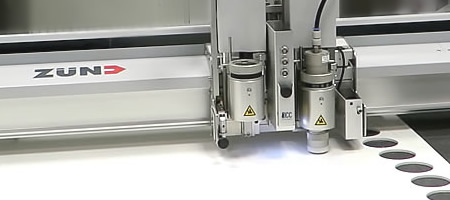 ABOUT DELTA RUBBER LIMITED
Delta Rubber Limited was established in March 2007 by Directors Martin Bailey and Jon Fisher. Now joined in 2014 by Paul Elliott, we can now call on nearly 110 years of skill and experience in the manufacture and supply of elastomeric products from rubber mouldings to gaskets and extrusions to high performance seals.
We have experience in numerous industries including marine, industrial, engineering, electronics, health, autosport, automotive, food and beverage, transportation and aerospace.
We specialise in providing bespoke elastomeric solutions to engineering problems. Our ability to supply any volume from prototype quantities upwards in accordance with ISO9001 quality procedures ensures consistency of goods supplied. We can also tailor our delivery times and dates to suit your needs, with all products shipped using overnight delivery services.