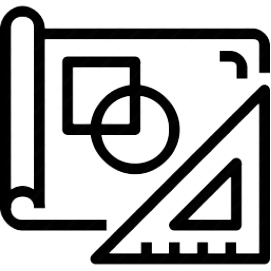 DESIGN YOUR GASKET, RECEIVE AN INSTANT PRICE & BUY ONLINE
Choose your shape below as a starting point for your quotation and follow the steps below to complete your quotation specifications. Click the [?] icon to see information on your choices and "View Summary" to view your selections and data entered.
STEP 1. Choose your gasket shape
STEP 2. Enter your gasket dimensions
STEP 3. Choose gasket material, thickness and quantity
We understand that you may require variations of your gasket in different materials, quantities and thicknesses. If you would like additional quotations for your gasket dimensions please complete as many of the quotation requests below as required. You will receive your instant price for all entries.
For more information on your choice of materials please view our gasket materials page.
---
Key information required: Material, Thickness and Quantity.

IN ORDER TO MANUFACTURE THIS ITEM WE WILL REQUIRE A FULLY DIMENSIONED DRAWING OR DIGITAL FILE
Please supply additional information below:
Please attach any accompanying images/files below:
(JPG, PNG, PDF, DXF, DWG, IGES, STEP, SOLIDWORKS)
---
Submit details
Please enter you details below. Click submit to instantly receive your quotation(s) via email with a link to buy your gasket(s) securely online.
Thank you
We have received your quotation request!
THANK YOU FOR YOUR QUOTATION REQUEST. YOU WILL SHORTLY RECEIVE AN EMAIL WITH YOUR PRICE AND LINK TO BUY YOUR ORDER SECURELY ONLINE
START A NEW QUOTE
HOME PAGE